The rental market has changed dramatically in a couple of weeks.
If, at the beginning of March, we were able to talk about the long-standing problem, when rental housing demand was well above supply. We were able to talk about the three most typical groups of tenants who lacked housing – students, employees from abroad and local residents who migrate between regions due to work or family reasons. We could talk about the renter's power in setting the rent. The situation has changed dramatically at the moment. For students, the rhythm of school takes place remotely, so it is possible to return from rental housing to parents' homes. Due to the closure of borders, foreign workers no longer need housing for short-term or long-term rent, as some have returned to their homes. But some of the potential tenants are currently in the waiting position, they want to see how the situation will evolve in the near future.
In recent days, we have been dealing with requests from several tenants to reduce rents until the situation in the country stabilizes. At worst, there are tenants who are forced to leave housing, because of losing their jobs. There are a number of sectors where the business has stopped and for this reason a solution has to be found between both sides – a tenant and a renter.
We expect that short-term housing (air bnb, booking, etc.) will appear on the rental market. The influx of these additional areas into the market will also lead to a lower rental prices.
What do we recommend
Anyway, our advice to homeowners is to adjust to their tenants if they have brought you income for a long time, treated your property carefully and, most importantly, have regularly made payments. Neither the first nor the last crisis we are going through. By treating each other humanely and with respect, we will overcome also this one!
If you are in a situation when you need to find new tenants, here are useful tips for how to choose the best tenant.
If you need professional advice or assistance related to renting, feel free to contact us.
Our 20 years of experience in the real estate industry allows us to say that we are able to select the most suitable tenants for our clients, taking into account the experience-based knowledge. You can find out more about the rental service here.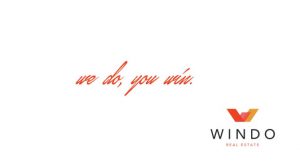 04.2020.